See on Scoop.it – Social Media sites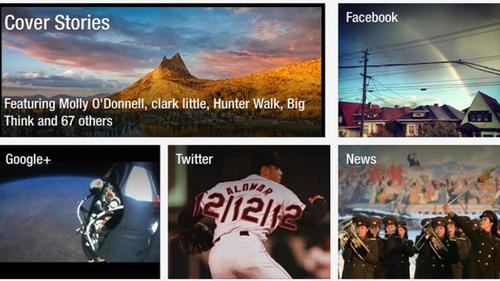 Excerpted from article on ReadWrite:
"The news-reading app Flipboard announced a major update — one that, among other things, allows users to create their own personalized "magazines" for public viewing. Although "allow" might be too generous. "Imposes on users by default" might be closer to the truth.
From Flipboard's announcement:
Using the new Plus "+" button found on items in Flipboard or by using the new Flipboard Bookmarket for the web, readers can fill their magazines with content that expresses a point of view, reflects personal tastes or shares ideas they find inspiring.
The new features aren't intended for readers only. Flipboard hopes existing publishers will use its new functions to promote articles and other material from their archives:
For publishers this is a new way to share archival content, publish great collections or package together stories in a totally new way on Flipboard.
The unique thing here, though, is the way Flipboard effectively publishes its users' preferences to the world as personalized "magazines" — by default, of course:
'Because magazines are public, they can grow an audience and others can like items, comment on posts, or even subscribe to other people's magazines. When people interact with a magazine, the curator learns about it through new Flipboard Notifications.
For each item that's flipped into a magazine, attribution back to the source is preserved, and if the content is from a social network interactions such as commenting, retweeting or liking are reflected back to the originating social network.'
Flipboard also announced "Content Search," a search box at the top of every page that "lets readers find anything being shared on Flipboard."
Read full original article here:
http://readwrite.com/2013/03/26/flipboard-expands-platform-enables-users-to-create-their-own-magazines
See on readwrite.com